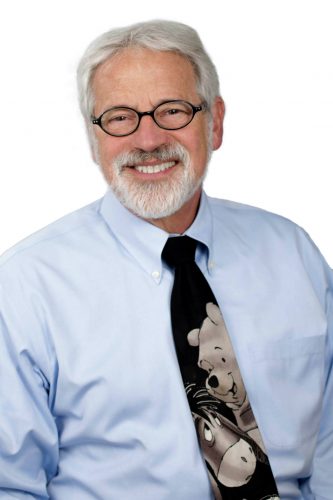 Howard's lifelong commitment to making a difference where it really counts has resulted in a 38 year career in law. While his main focus is on results, his success is rooted in his relationships with clients and his connection to his community. He manages his practice with integrity, communication, and humor. Howard enjoys the diversity of a range of specialties including business litigation, estate planning, and personal injury. His greatest expertise is in the area of real estate. He has handled thousands of residential and commercial real estate transactions, including simple single-family home sales, as well as complicated multi-unit commercial developments. Coupled with being a California attorney, Howard has been a California real estate broker for 43 years. In recent years, he has discovered his greatest passion in his practice of law. Howard serves on the Probate Volunteer Panel (PVP) for the County of Los Angeles, representing conservatees. He is the voice for those that have no voice. Howard says that this is the most rewarding work he does. In addition to the county work, private estate planning and conservatorships is a large part of his practice. This is truly an area of passion and compassion for Howard.
Howard believes that Pro Bono work is an essential professional responsibility in order to improve access to justice for those with limited resources. In addition to serving the legal community, he is active in the community where he lives and works. He serves on the Board of Directors for the Camarillo Family YMCA, contributes to the Camarillo Hospice as a farmer, and served as past president on the Solano Verde Mutual Water Board and the Solano Verde Homeowners' Association. Howard spearheaded Ventura County's #1 fundraising team for MAKING STRIDES against BREAST CANCER.
When Howard is not in the office assisting clients with legal matters, he is usually elsewhere helping friends, family, neighbors, and strangers with anything and everything, He loves contributing and making a difference wherever he is. If he's not mentoring and planting seeds in young people's minds, chances are he's planting seeds in his personal garden. Howard is an avid gardener and gentlemen farmer. He grows blood oranges at his family orchard and loves to share the fruits of his labor.
Education
Southwestern School of Law, J.D.
UCLA, Political Science B.A.
Co-Curricula Law Experience
Los Angeles Superior Courts
Judge Pro Tem for Van Nuys, Los Angeles, and Santa Monica courthouses – 20 yrs
Probate Volunteer Panel representing conservatees- 24 yrs
Credentialed Instructor of Real Estate and Business Law at West Los Angeles Community College
Contact Howard