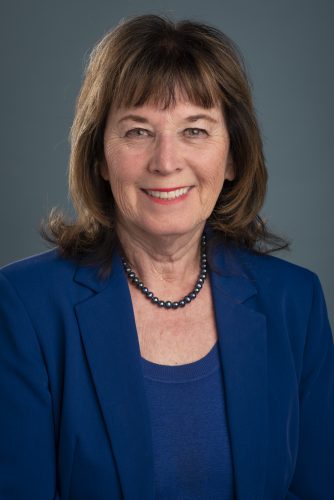 Marlene has been practicing law for more than 22 years in the State of California. Her legal career started with complex Entertainment, Contract, and Real Estate litigation in a Century City Law Office. She then spent 10 years practicing Estate Planning and Asset Protection with the Law Offices of Alice A. Salvo. For almost six years, she continued working on Estate Planning and Asset Protection with Wasserman, Comden, Casselman, and Esensten and Wasserman Law Group. In 2018, she decided to bring her Estate Planning and Asset Protection expertise to Gold Law, APC, where she also specializes in Medi-Cal Planning, Special Needs Trusts, and Conservatorships. In joining Gold Law and working out of both the Woodland Hills and Camarillo offices, Marlene is better able to provide her professional and business clientele greater access to legal expertise in business and real estate matters and better assist her Ventura County clientele. Her passion is helping clients and families by protecting assets for all ages, the elderly and disabled, single persons, married couples, two parent families, blended families with children from other relationships, same-sex couples, and more through creative estate planning.
Prior to becoming an attorney, she had two successful careers. Her first was for a well-known national corporation, where she held several management positions and regularly negotiated with suppliers in New York, Canada, Hawaii, and California. Her second career was in the field of commercial real estate, where she represented investors, developers, and foreign clients, including a well-respected international bank in an acquisition matter. During the time her children were very young, she managed an insurance office specializing in estate planning and employee benefits.
For fun, Marlene travels and spends time with her family of three children and four grandchildren. She also loves L.A. sports, spending time with friends, and seeing concerts, plays, and movies.
Education
Marlene earned her bachelor's degree from the University of California, Los Angeles. She went on to obtain her J.D. from Glendale University College of Law in 1996.
Awards
Super Lawyers is a designation of top-rated practicing attorneys selected through extensive evaluation. Marlene was awarded this distinction for 2013 – 2018 and 2020.
Marlene is also recognized as a Top Woman Lawyer in Southern California by the Los Angeles magazine, as a Top Rated Lawyer by Avvo, and as a leader in the community.
Co-Curricula Law Experience
Marlene regularly gives seminars on Probates, Estate Planning, Avoiding Fraud, Special Needs Trusts, Trust Administration, Conservatorships, Elder Law and qualifying for Medi-Cal Long Term Care.
She has been active with the San Fernando Valley Bar as a member of the Board of Trustees, Chair of the Probate Section, a member of the Website Committee, a member of the Estate Planning Counsel, and a member of the Lawyer Referral Advisory Committee.
Contact Marlene
mss@goldlawcorp.com