Amy Gold – Bookkeeper/Office Manager
Amy was born in New York but has lived all over the country. Before joining Gold Law, she obtained her B.S. in Business from Cal State Northridge and her Masters in School Counseling at University of La Verne. For many years, Amy worked with kids with learning disabilities. At one point she even started her own specialty food business. During those years, she married Howard Gold, owner of Gold Law, and together they have two amazing sons. When her youngest went to college, she joined Gold Law and is now in charge of accounts payable, accounts receivable, and various special projects. Personally, Amy enjoys traveling to different cities, exploring each city's life and history, visiting the theatre, and trying new local food. At home, what she most enjoys is doing ballet.
Kira Smith – Legal Assistant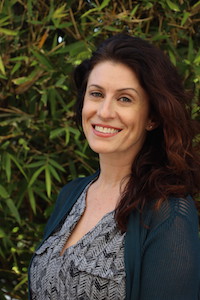 Kira is a lifelong resident of Ventura. She is the newest member to join our team. She works as a Legal Assistant and is pursuing her Paralegal Certificate at Oxnard College. In her free time, Kira loves being with her son and enjoying all the outdoor activities living in Southern California offers.